Black Hat SEO tools, or at least most of them, are not tools created specifically to fool Google and other search engines and move up in the SERPs by cheating, as many people believe.
As you will see, there are many tools that could be called White Hat or Black Hat depending on how they are used.
In this list, you will find some of the most used by those who use Black Hat SEO actions to improve their web positioning in Google.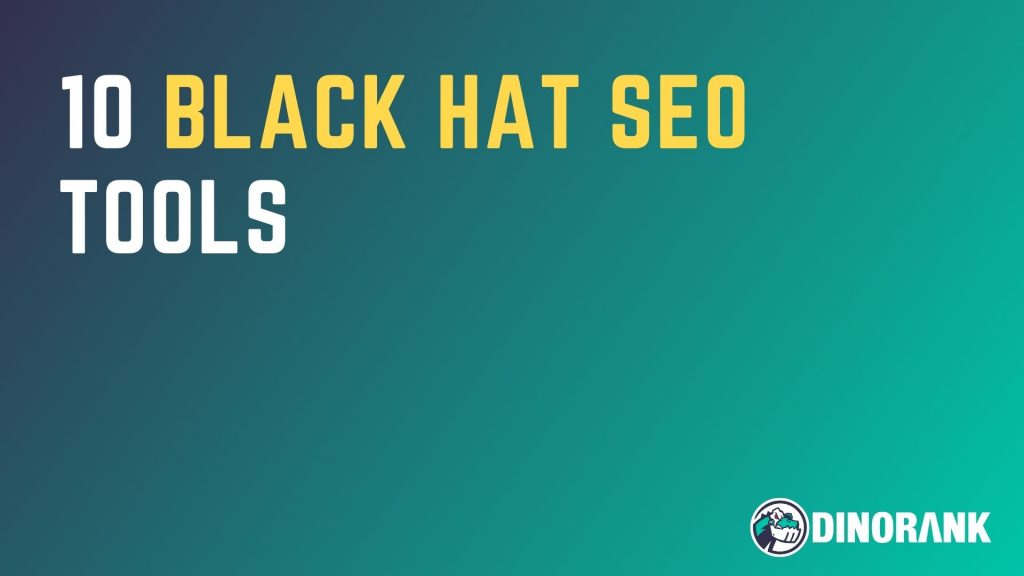 Why use Black Hat SEO tools?
Most of the Black Hat SEO techniques consist of automating processes to improve the positioning of a website.
In many cases, these automations involve bypassing Google's guidelines, that is, the best practices they propose to climb up the results ranking, the basic positioning factors we know.
That's why Black Hat isn't necessarily harmful by itself, but by what users decide to do with it.
Another thing is negative SEO, that is, the one that focuses on intentionally damaging competitors.
And the same goes for these tools, as you'll see below.
The best Black Hat SEO tools
As happens with everything related to SEO tools, whatever their color, they are becoming more and more specialized or carrying out very specific actions demanded by users.
Here is a list of the top 10 Black Hat SEO tools that are still in use today.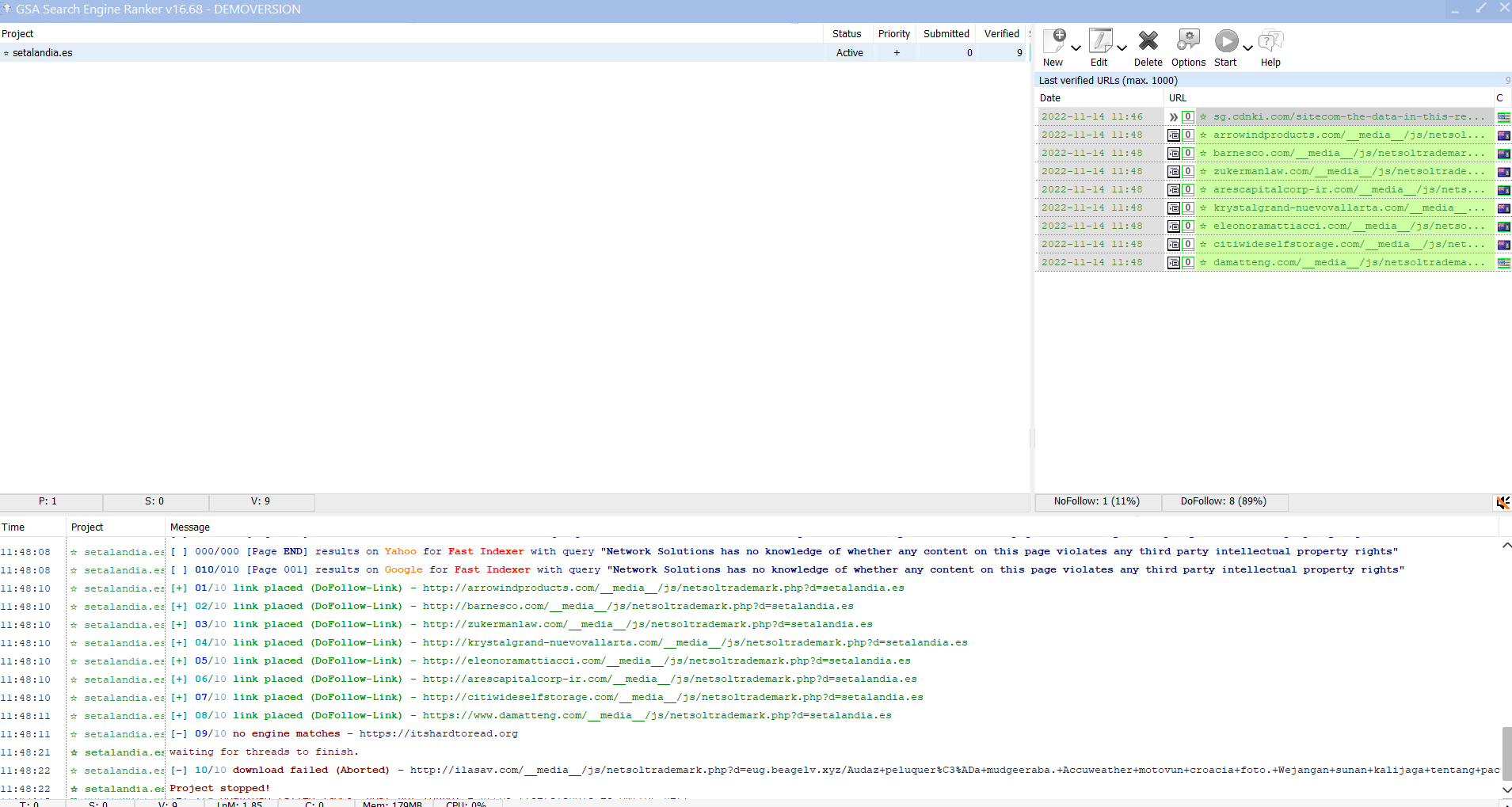 This tool is directly related to link building as it is responsible for creating backlinks for your project around the clock, 24 hours a day, as advertised on their website.
You just need to indicate the URL of your project and configure it with a keyword to start working on locating websites where to place backlinks and even opening accounts automatically to send links to your website.
However, for it to be really useful, the configuration must be done very carefully so that it doesn't place backlinks on pages that are not related to yours or that aren't even in your own language, details that Google can appreciate and that it won't like.
Paradoxically, link building should be artisanal even if you use tools like this one.
The Best Spinner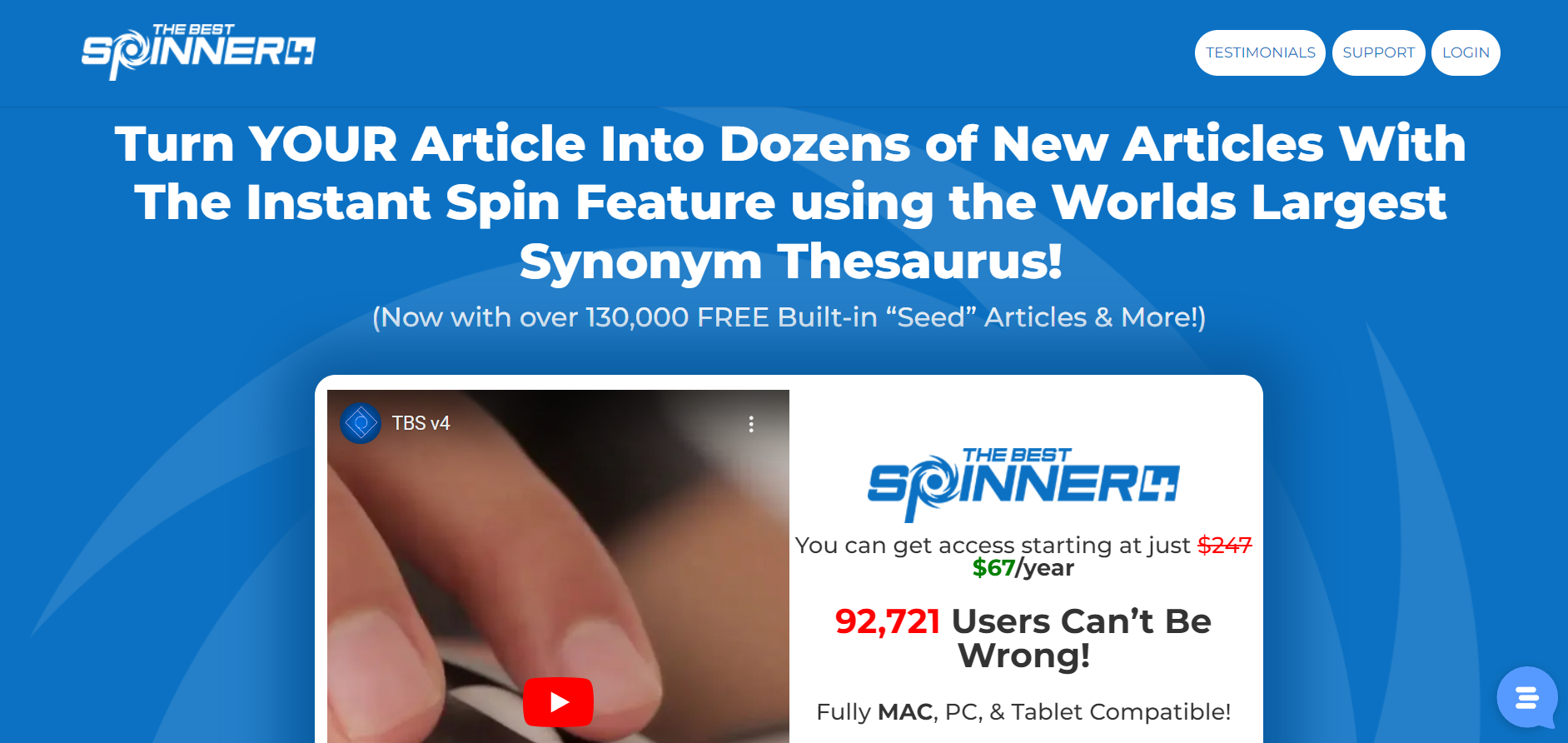 As its name suggests, it is a tool that automatically creates texts using content already on the Internet as a "seed".
It certainly saves a lot of time since creating quality content is one of the most time-consuming phases of a web page; therefore, it is usually delegated to copywriters.
If you want to spend less money, you can invest in a spinner like this tool instead of paying copywriters, but keep in mind that you should spend some time reviewing these contents before publishing them.
ScrapeBox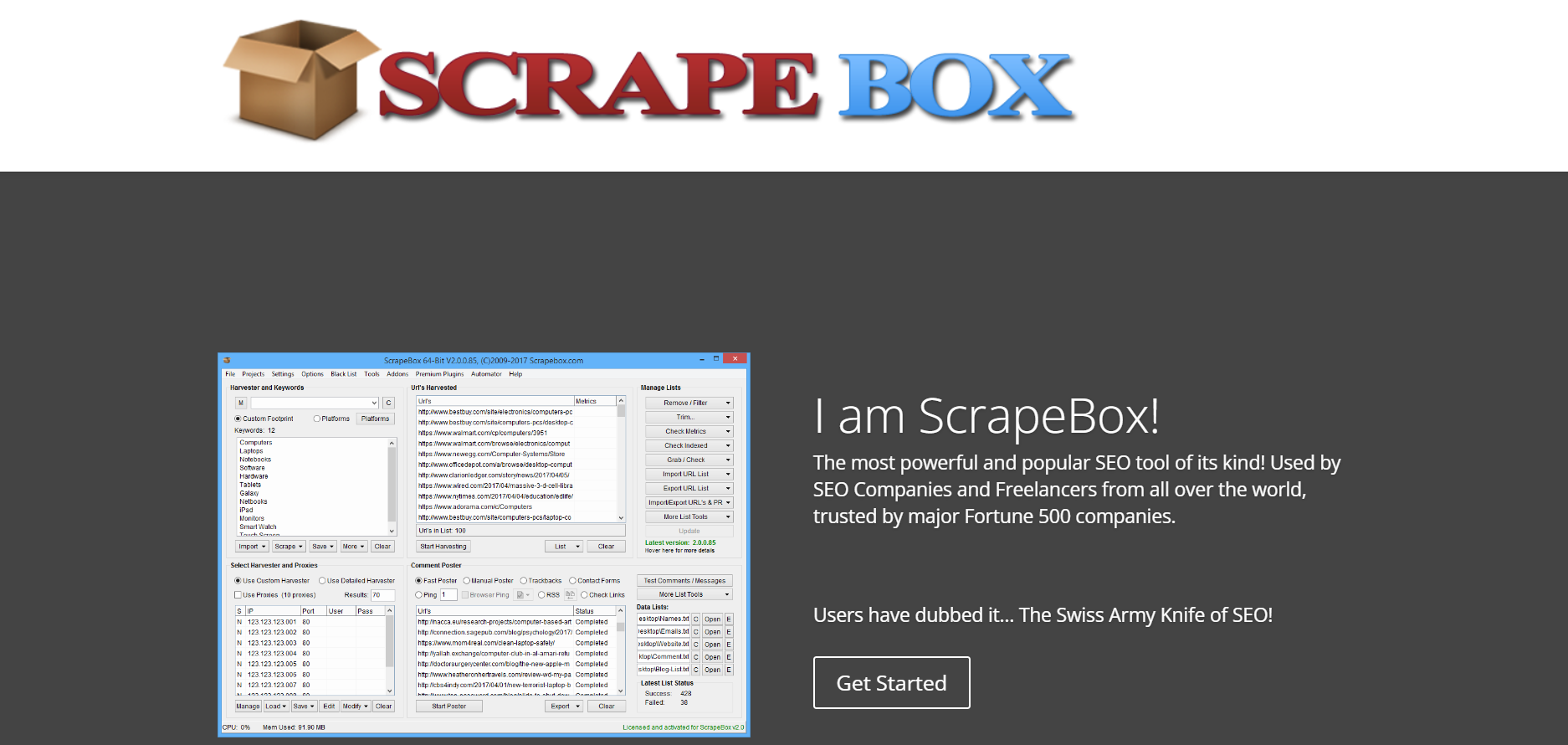 They sell themselves as the "Swiss Army Knife of SEO" as they scrape web pages using Google footprints to automatically get the maximum information from them.
In fact, web scraping is one of the most used techniques not only by Black Hat SEO but by SEOs in general.
The exciting part of ScrapeBox is that it has many more uses arising from this action, and you find more possibilities to exploit as you use it.
Find websites and forums related to your content, automatically create backlinks, find and validate proxies, find new keywords…
Some options move on the limit, perhaps in what we would call Grey Hat, but others do fit in the dark side of SEO, so it's up to you how you use it.
XRumer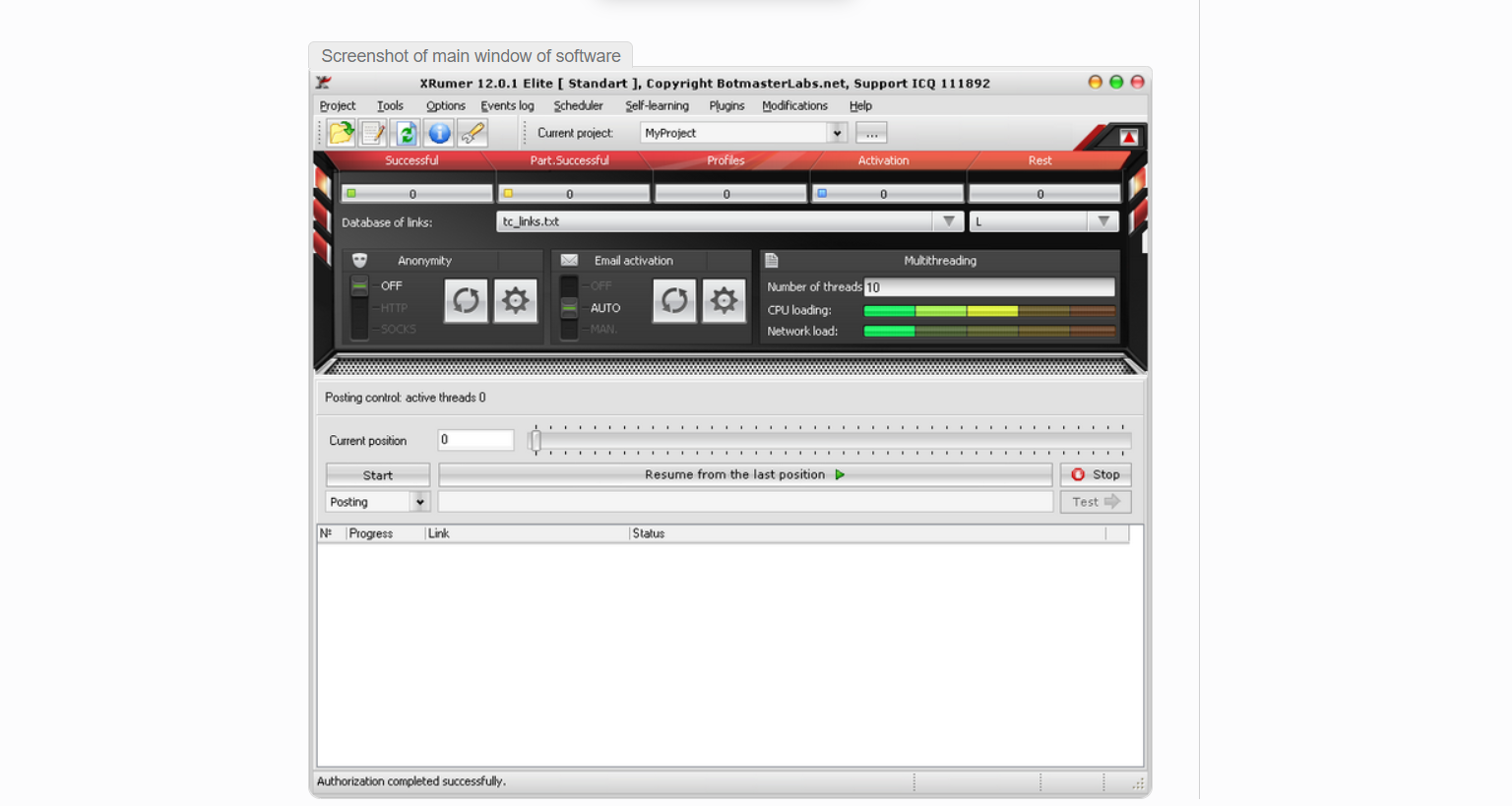 XRumer is a multifunctional tool, although it is best known for being able to spam and direct malicious links to websites of your choice. Here there are no whites or grays: we are faced with the worst Black Hat, the one that directly harms competitors.
Besides, XRumer creates backlinks by automatically signing up for forums and blogs to create content and overcoming virtually any captcha. It also creates posts on social media such as Facebook or VKontakte.
Finally, they offer different utility packages to promote businesses for which you only need to pay.
Traffic Booster Pro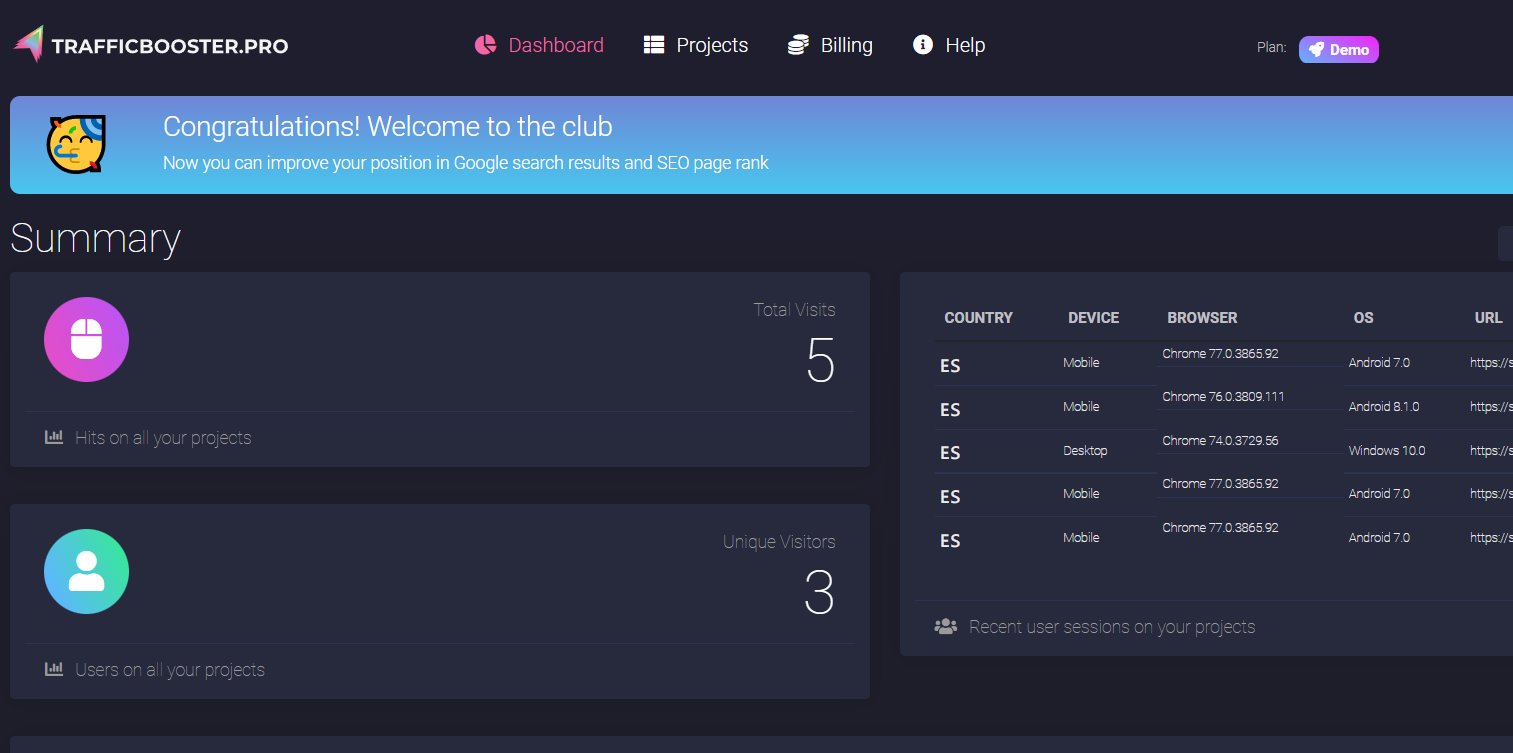 This tool drives traffic to your website automatically and relentlessly. You can choose between organic traffic, direct traffic, traffic from social media… It is compatible with Ads as Traffic Booster Pro doesn't click on links at no time.
You can control the number of visits you receive and the proportion of unique visitors so that the statistics are as natural as possible, and Google cannot detect strange movements.
You also can decide the dwell time of those visits, from which device they arrive and even the bounce rate.
Logically used, it could be useful to give an initial boost to a newly created website, but it should be done carefully and naturally.
TweetAttacks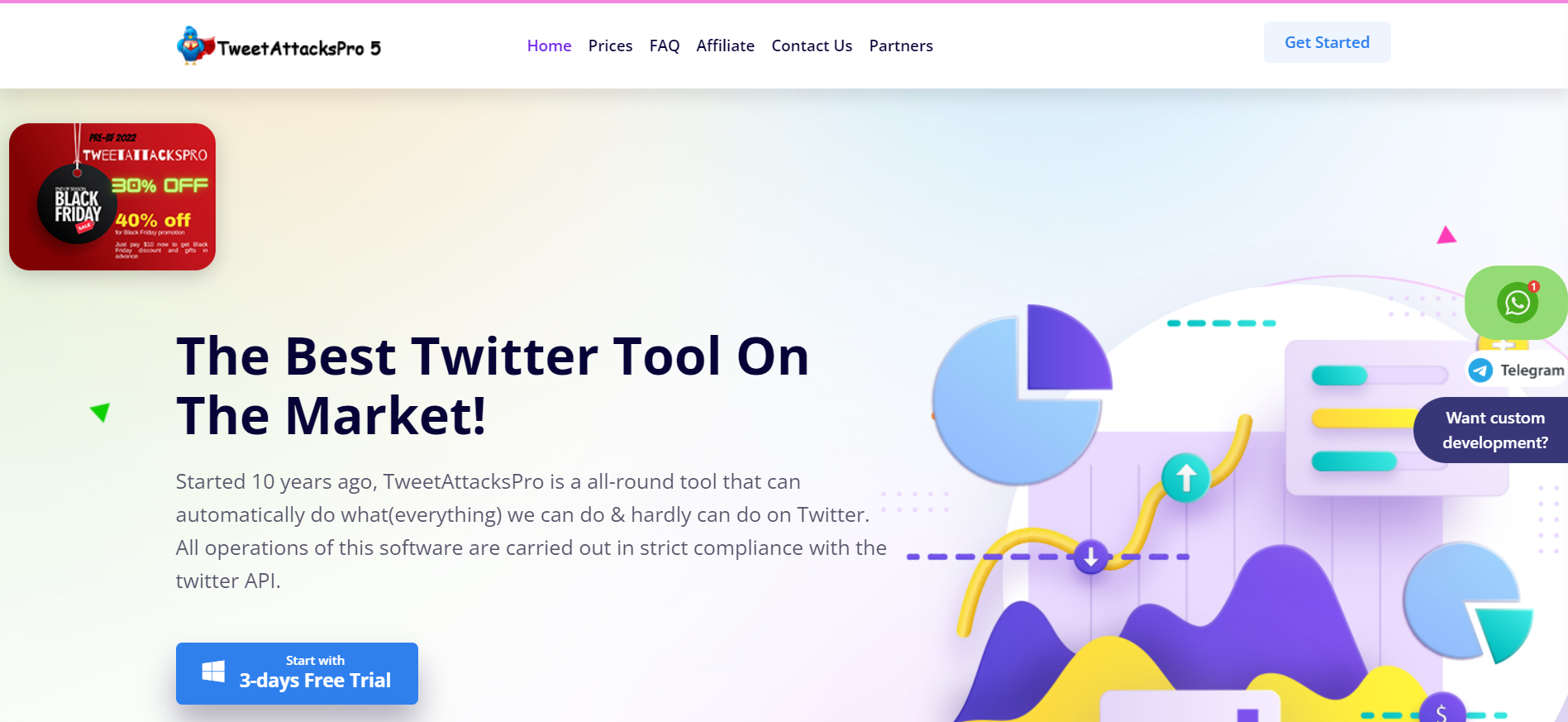 TweetAttacks helps you drive traffic to your website by using mentions to users who have talked about a specific topic.
This tool is mainly used to increase visits – and sales – in eCommerce. For example, if you sell socks you can set it to mention all users who have talked about socks on Twitter by sending them a link to your website.
It also allows you to create multiple accounts in minutes, retweet automatically, send massive DMs… so if you don't use it carefully, it will become a way to spam and create bots that users can detect and reject outright.
Instant Article Wizard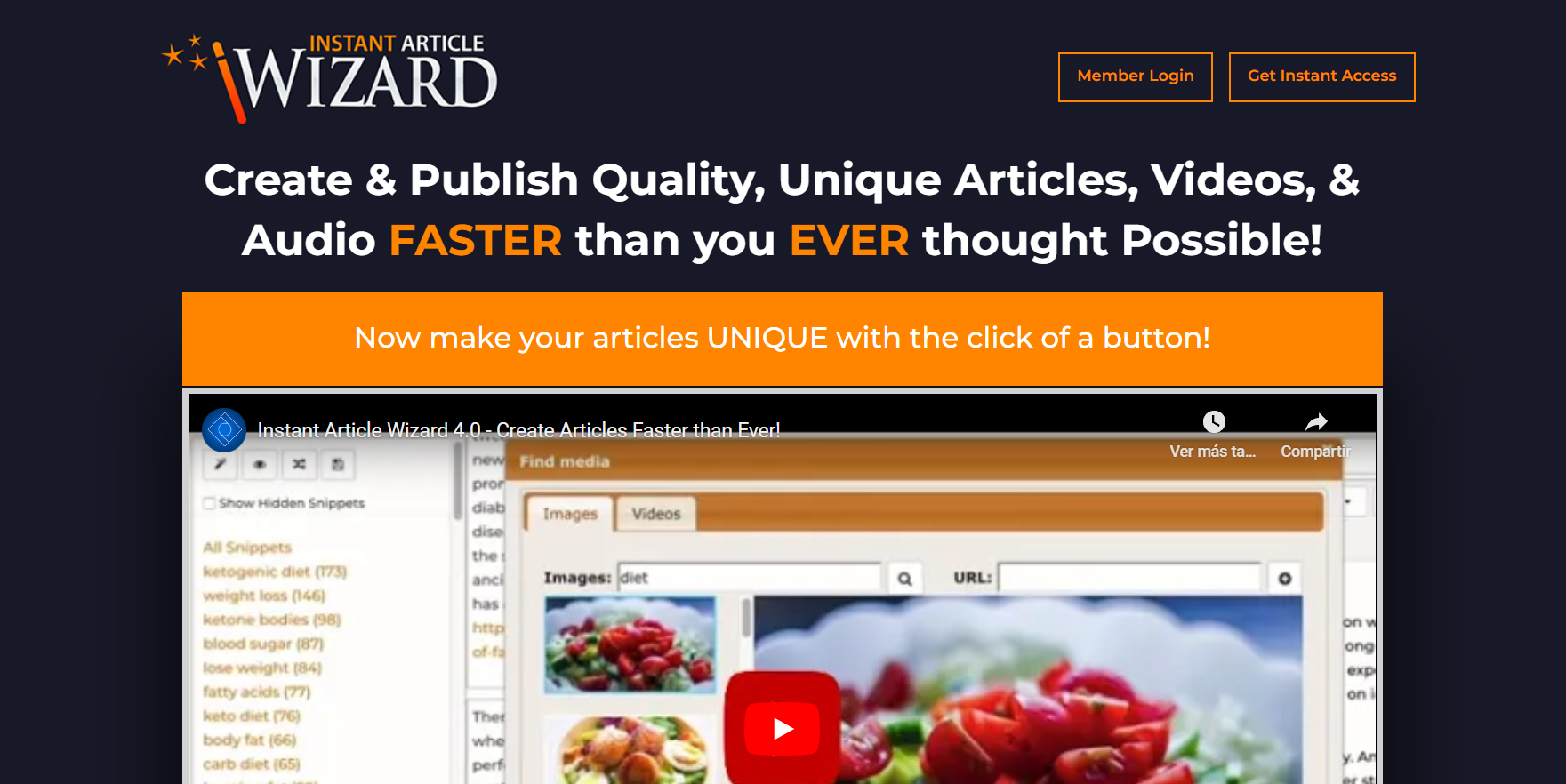 We are facing another content creation tool, not only for text but also for audio or video. It dissects content already on Google and uses it to spin and create new content.
Besides writing texts, it also includes relevant YouTube videos about the topic and copyright-free images. Once the content is created, you can turn it into an audio podcast in just one click.
Undoubtedly, it is a tool to create a lot of original content in a short time and without effort that can be useful to launch a fast and unpretentious website, as it will probably be low-quality content.
RankerX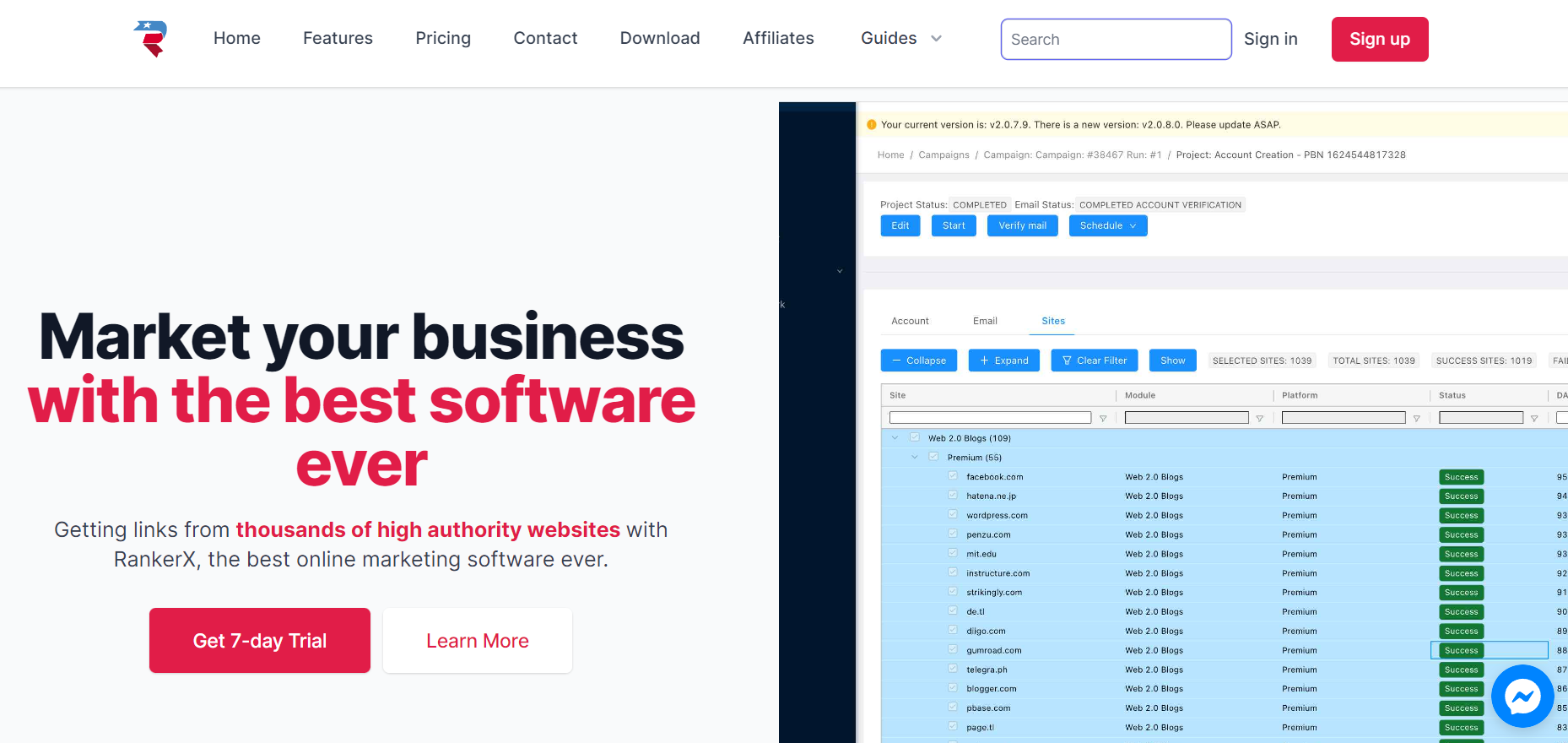 With RankerX you will be able to create backlinks on authority websites and social media by creating campaigns. It is recommended for inexperienced users as it has a much simpler interface than others we have seen above.
It can also be used to promote YouTube channels and local businesses. Maybe it can be considered a tool more focused on automation than Black Hat itself, except for the automatic creation of links that would fall into that definition of wanting to "fool" Google with artificial backlinks.
Myprivateproxy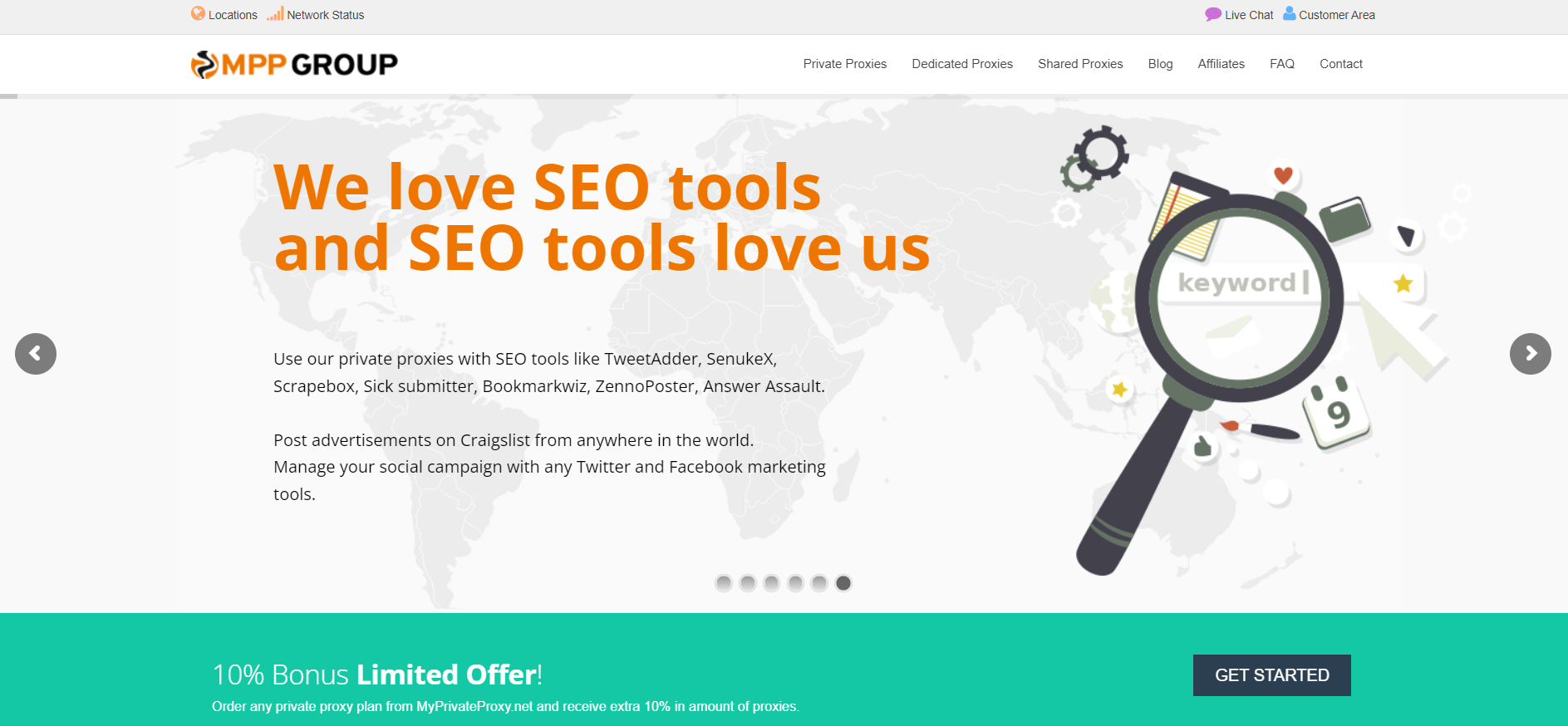 This tool provides you with high-speed private proxies and is widely used for both, SEO and social media management.
The advantage of MyPrivateProxy, besides the fact that they have more than ten years of experience, is that they have 24/7 support, guarantee the security of your data, and are activated the moment you pay for them.
Proxies have several SEO utilities such as generating automatic backlinks, scraping competitor's websites, improving geolocation… They also allow you to create and manage a large number of social media accounts from different IPs, so you won't get banned or blocked.
However, if you choose to perform these actions from a proxy remember to be very cautious and plan them well.
GSA Captcha Breaker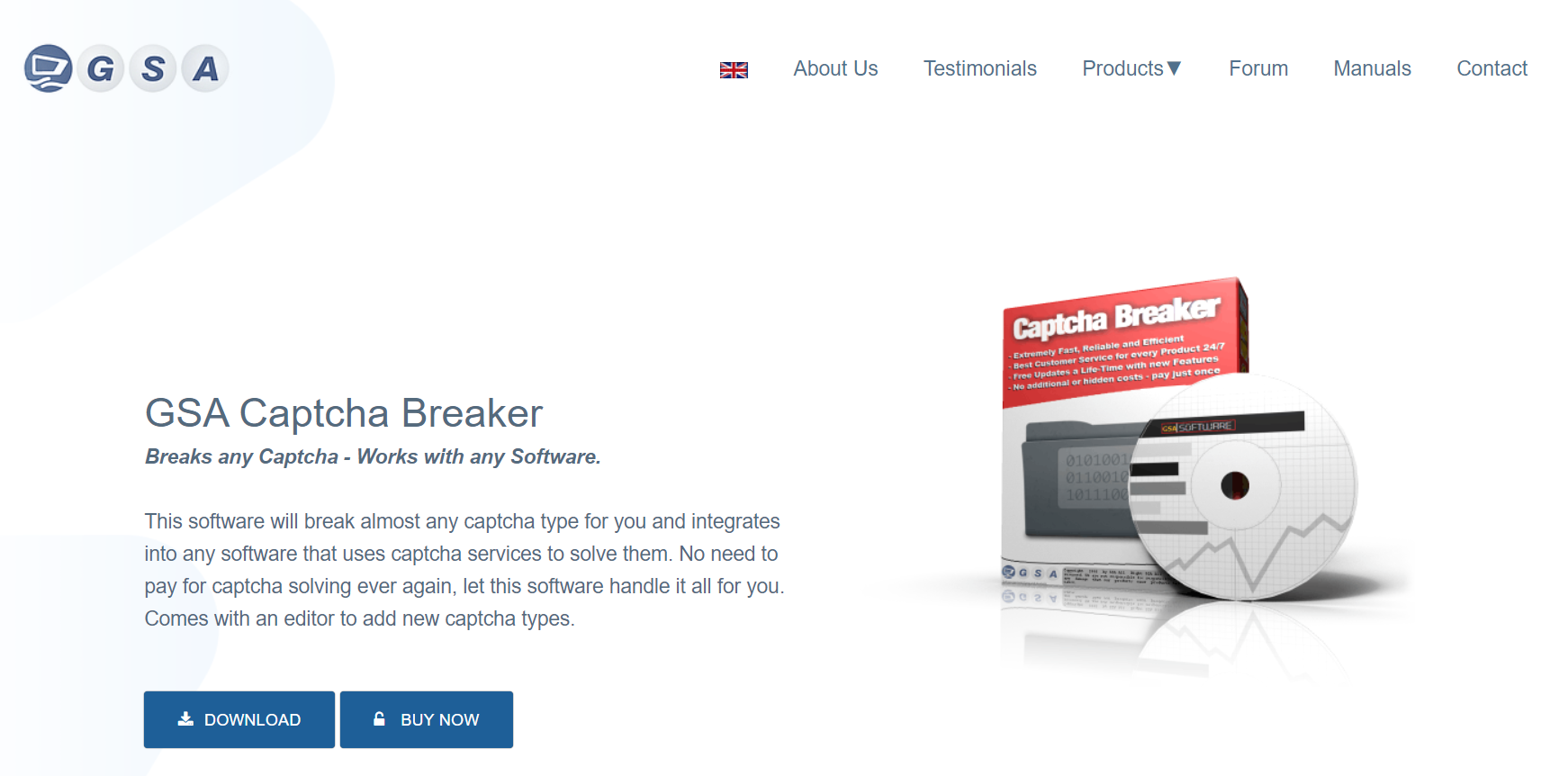 This tool is dedicated to automatically solving captchas, which will help save time if you are placing backlinks to your website in forums or blogs through comments, for example.
Combined with other Black Hat SEO tools that take care of creating those backlinks, you can spend your time doing something else while they work.
Although GSA Captcha Breaker doesn't have to be used with bad intentions (some people simply get tired of solving captchas all the time), it's true that what it does precisely contradicts a captcha's essence.
This means that a captcha is used to confirm that it is a human being accessing a website and not a bot, and this tool pretends to be a human.
Conclusion: Is it recommended to use Black Hat SEO tools?
Now that you have seen these tools, you will have realized that some of them have uses that do not necessarily violate Google's rules and others are on the razor's edge.
You can use these tools with caution, such as those that create automatic backlinks or at specific times, as could be the scraper or those that direct traffic to your website.
Be careful. If you decide to abuse the advantages these tools offer you, such as time savings and higher speed when climbing to the top positions, it is possible that at some point Google will decide to penalize you and then you will have to start over.
Before resorting to automations and shortcuts, think carefully about the long-term effects of using these SEO techniques on a regular basis.