DinoRANK is the SEO suite, created by SEOs, the most economical and accessible to any digital professional

Although all tools offer metrics and reports, they are not all the same.
Why is DinoRANK different?
Because we know the functionalities that the tool must have to give optimal results
Because we ourselves paid for licenses of several suites to work on SEO. And it was a lot of money per month
That is why we did a lot of research on the competition and, after several months, we created what today is DinoRANK.
From the very beginning, DinoRANK was conceived to fulfill two objectives:
1. That any person would be able to work all the branches of SEO only with our tool, in a totally professional and autonomous way.
2. Its price had to be affordable for everyone. We were fed up with the elite tools, accessible only to those who can afford to invest large sums of money every month.
This is where our mission, to democratize SEO, was born.
At first, we were referring to the economic issue, but as we went along, we realized that it had to be accessible to non-professionals as well, to people who are not SEO professionals. SEO.
Why?
Think about it, what product, service or company does not struggle every day to improve its positioning and get more visibility on Google?
Absolutely all of them are in this daily struggle.
From a freelancer, to an ecommerce company, to a service company.
And those people have to be able to work SEO at an economic level and also at a knowledge level.
That's why DinoRANK is super easy to use and very visual.
Discover all that DinoRANK has to offer.
Improve your SEO and get more visibility for your website or your clients' websites.
This is a position tracking graph, which shows the fluctuation of a keyword.
DinoRANK is top 1 in Google for the word "SEO tool".
And we have managed to position it thanks to DinoRANK itself.
Discover all the features of DinoRANK by browsing the Functions menu.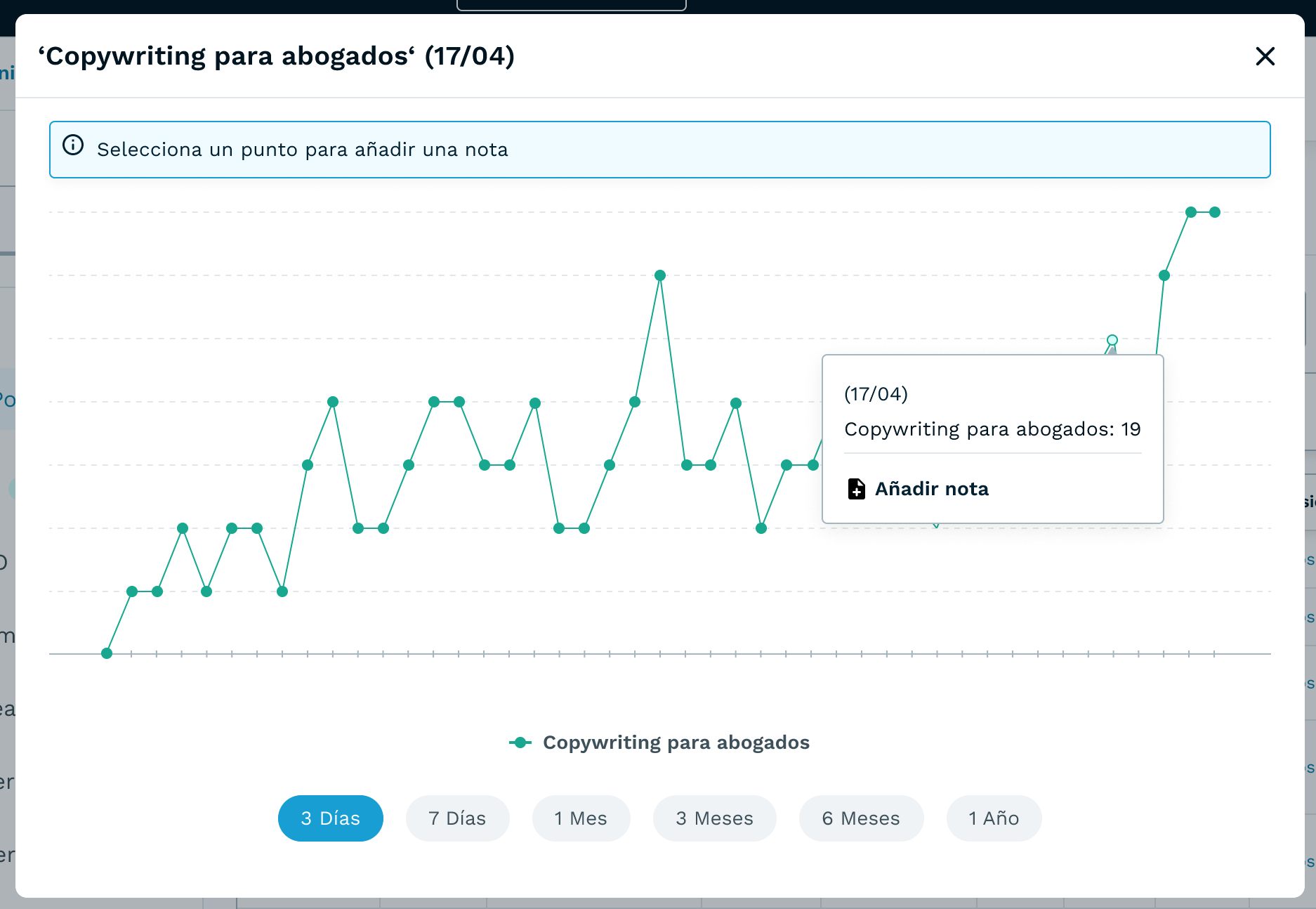 As part of our commitment to making SEO accessible to everyone, we are also committed to spreading SEO knowledge.
That is why we have created the DinoRANKERS community.